Archive for December, 2009
Tuesday, December 22nd, 2009
Sunday, December 13th, 2009
Yes, Christmas has arrived at the MPLR and everybody was getting in the mood for the Christmas Special today.  Unfortunately, it has had to be delayed several times due to inclement weather but people came in their throngs today as soon as they saw the sun was out!  In fact Polish Pete excelled himself when he decided to bake a few mince pies for all those waiting for the Santa special to come steaming through.
All round the MPLR decorations are starting to appear, even at Viaduct Cottage they seem to have captured the seasonal mood!
But, the most exciting thing is waiting for the Santa special to come steaming round the corner…..  Have you got your camera ready dad?
Well of course Father Christmas just has to give out a few presents to those waiting to see him before they are all whisked off on a lovely run round the reserve!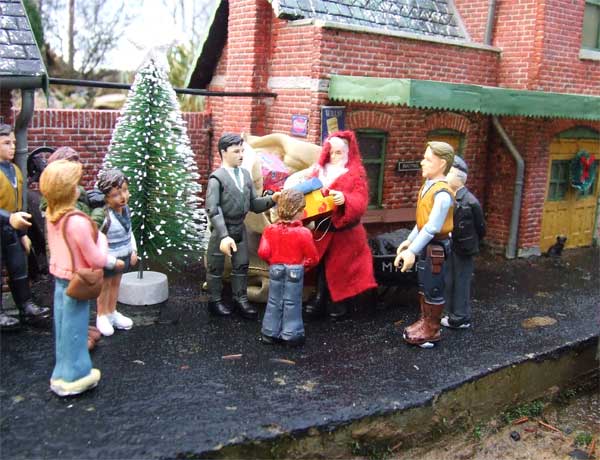 It only remains to wish everyone
A VERY MERRY CHRISTMAS FROM ALL AT THE MORETON PIT LIGHT RAILWAY