Sunday, July 31st, 2011
A very Special Event took place on the Moreton Pit Light Railway today.  All normal train services had been cancelled, the Pit was shut and everybody was in their Sunday best!  For today the union in marriage of Miss Bertha Pugh, the MPLR's own secretary and Mr Ebeneezer Scrooge the company Accountant finally happened.  They had been talking about it for years, then for those of you who follow their story, Miss Pugh left suddenly.  She was away for quite some time, then came back and took her old position back up again, but this time she seemed quite a different person! Now, the renewed Miss Pugh finally accepted Mr Scrooges' proposal.  What a romance!  So we are very happy to share with you the lovely day we have had today.
Of course, there could be only be one loco that was up for this job and that was 'Queen'.  So here she is all dressed up for the occasion.  The couple had a quiet ceremony in a nearby church but they decided that they wanted to share their day with all the staff of the MPLR so they had a blessing at the station.  Wynne's engine shed seemed to be the favourite if the weather had been inclement.
The crowd was so big they couldn't fit everyone in so being such a lovely day they had it on the platform of Moreton Pit Station instead!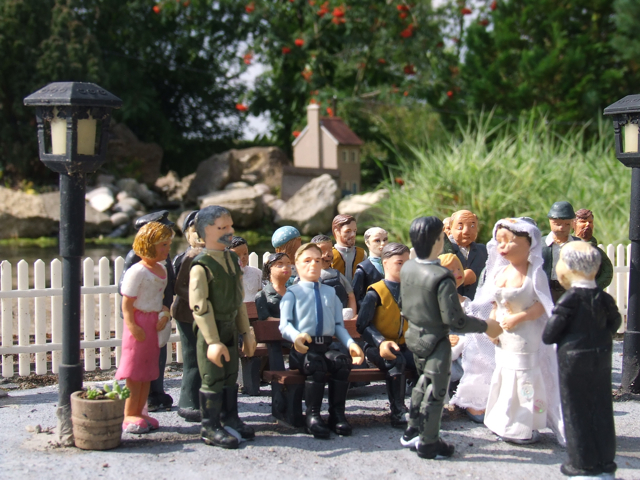 And of course the photographer from Pits Productions just had to be there.  "Say 'cheese' everyone!"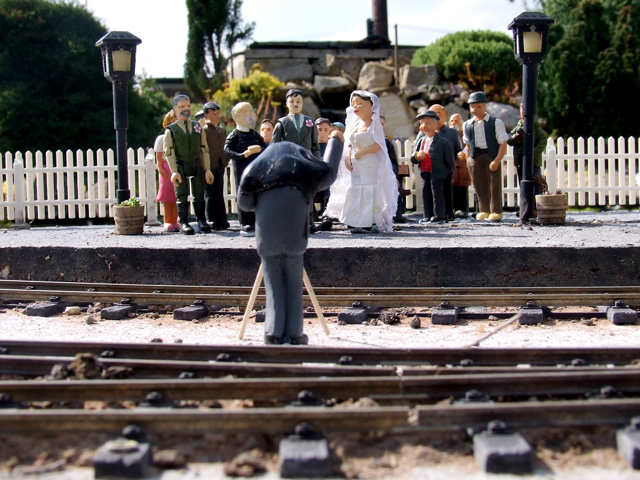 After the blessing the happy couple wanted to tour the MPLR by train and 'Queen' was all ready for them.  But, first the Adderbolt Morris Men had been invited along to send them on their way with a Guard of Honour with the morris sticks.
Miss Pugh, sorry Mrs Scrooge, wanted to thank the driver of Queen before setting off.  Shame someone hadn't swept the platform first!
Soon they were on their way as husband and wife.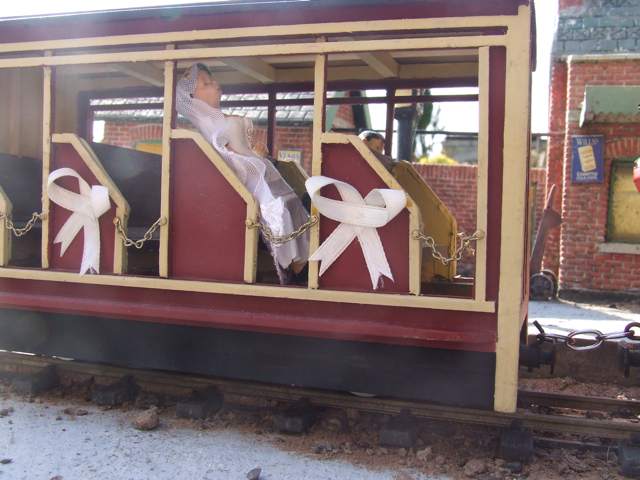 Meanwhile, the Adderbolt Morris Men entertained the guest on the platform.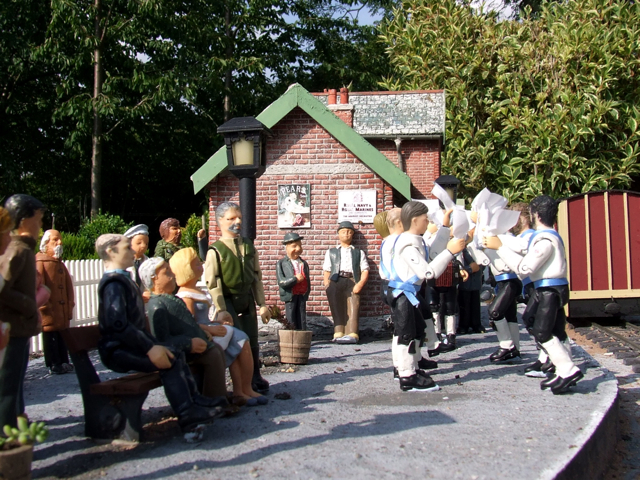 The PW workers Terry Towlin and Job S Worth had sooned changed into their Morris gear, they love a good dance!  Mr and Mrs Scrooge had a lovely tour of the MPLR with fine views across Chafford Gorge.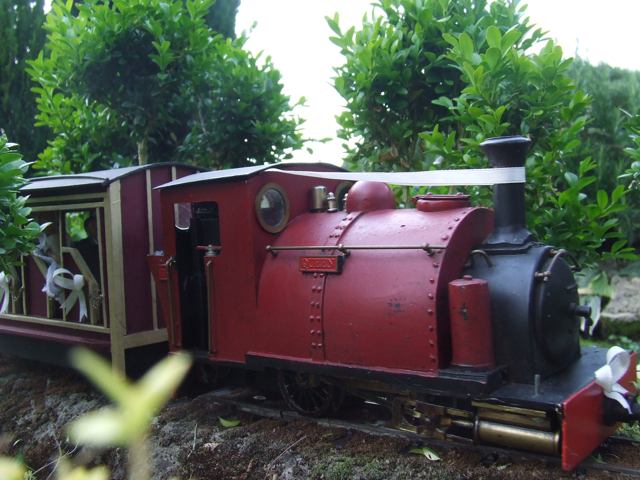 But, all too soon they were back into the station, where those Morris Men where still dancing!
Doesn't Queen look lovely all dressed up for the day!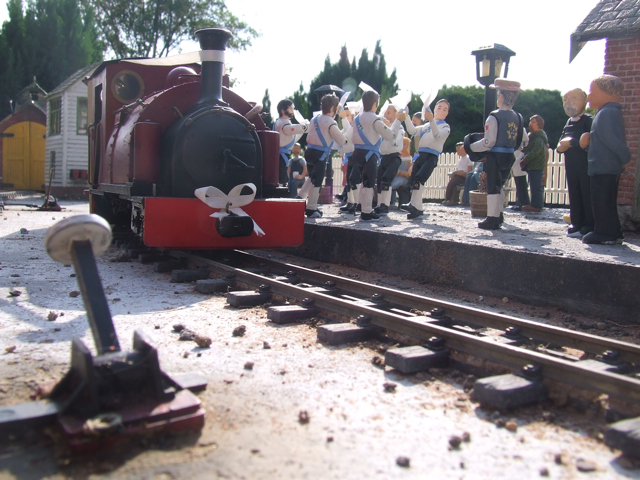 We hope you've enjoyed the day as much as we did and will want to wish the happy couple a long and happy marriage on behalf of all the staff and friends of the Moreton Pit Light Railway.