Saturday, August 7th, 2010
Well, what a wonderful day it has been with the first steam-up of the re-vamped MPLR.  It started early morning with the readying of our Regner Vincent and Roundhouse Taffi.  Station Master Donald Harris along with the Blockman for the day Pete Periwinkle gathered on the platform to discuss the activities of the day.
The PW boys who have been very busy with new track and points were eager to get into the mood and lined up for the inevitable football photo outside Moreton Pit Station.
The day went incredibly well and Taffi  was at her best steaming up the back straight behind the station.
Meanwhile back at the station the boys were very proudly showing Donald and Pete how straight and level the new track is and what hard work it all was!
Of course it all had to be tried and tested for the official re-opening including trying out the new lighting!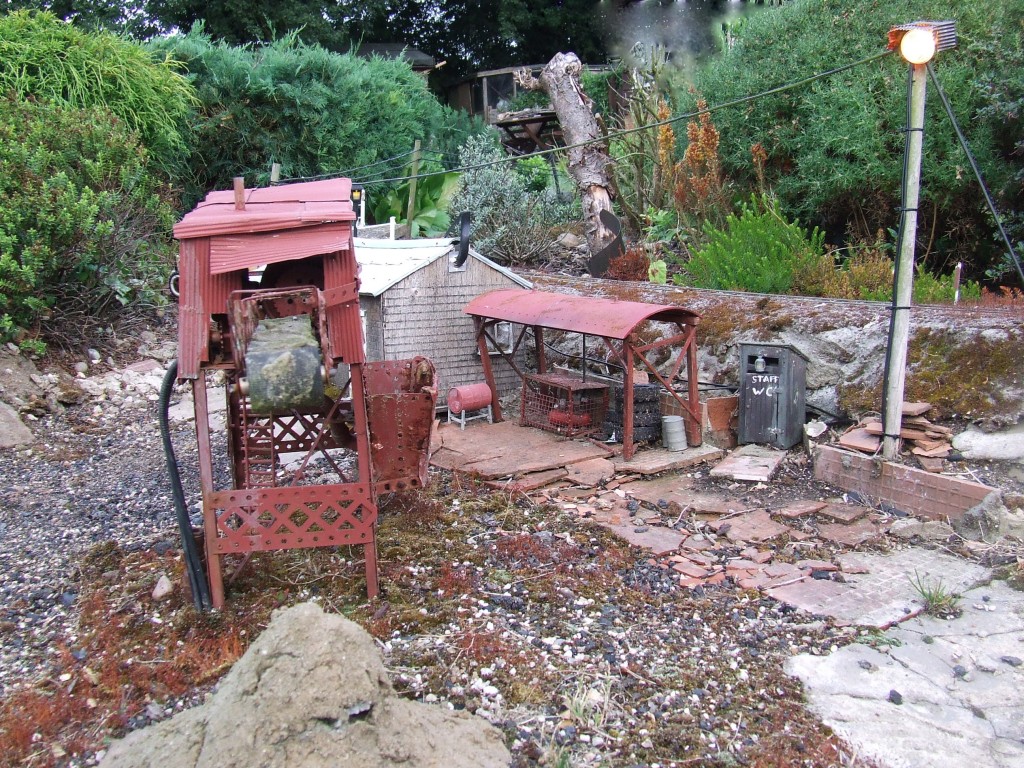 In all parts of the MPLR.
Yes, we think that all that hard work, sweat and tears, not to mention the money was well worth it, we hope you'll agree.