Monday, July 17th, 2017
Staff have been very busy early this Summer when F Controller decided to have an Open Day.  New seating benches were purchased and a lot of polishing and painting when into them to make them look magnificent.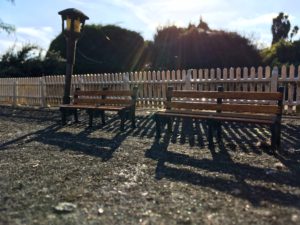 They even have the MPLR initials in 'wrought iron' on the ends!
Even Moreton Pit Station was tidied up.
Mr F Controller wanted to put on a 'good show' so Vincent and Willie were made ready and waited their turn at Moreton Pit Station.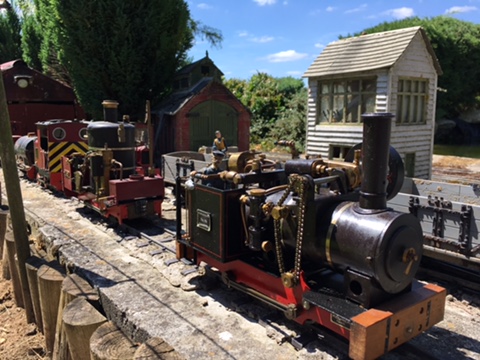 We had a couple of visiting locos enjoying the sunshine and the hospitality of the MPLR.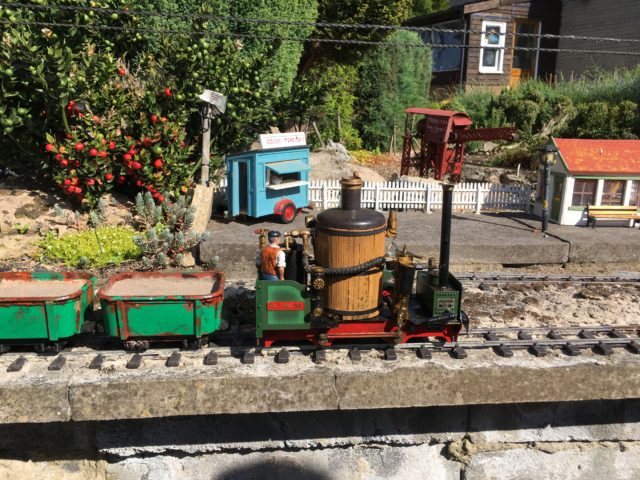 And some were just relaxing as they took in the delights!
And of course the Adderbolt Morris Men had been dancing all day at the Adderbolt Arms in Lavender Hill Hamlet!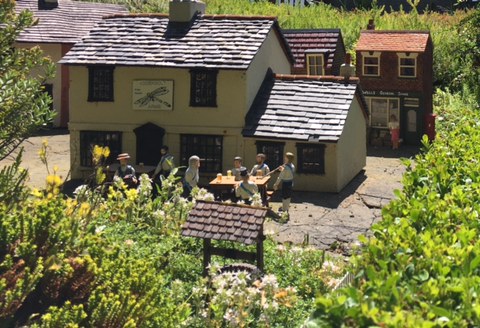 But, the highlight of the day was when Gwynedd our fine Dacre loco was seen running so well round the railway and pulling a fine set of coaches too!