Sunday, October 30th, 2011
Leading members of the Essex Potholing Club (EPC) Trev Truckle and Jeff Bridgate were seen today catching the early morning Railbus from Moreton Pit Station.  They were obviously heavily equipped for an expedition today.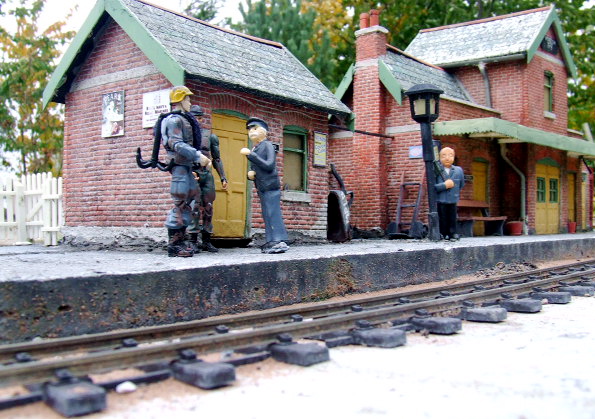 As the MPLR was so quiet today, they were obviously arranging with Stan (Station Master of the day) for railbus 'Wynne' to stop at the EPC's carriage-shed.
Having been dropped off at the EPC's clubhouse, Trev and Slim waved 'Wynne' off to  spend a happy day exploring the potholes of the MPLR.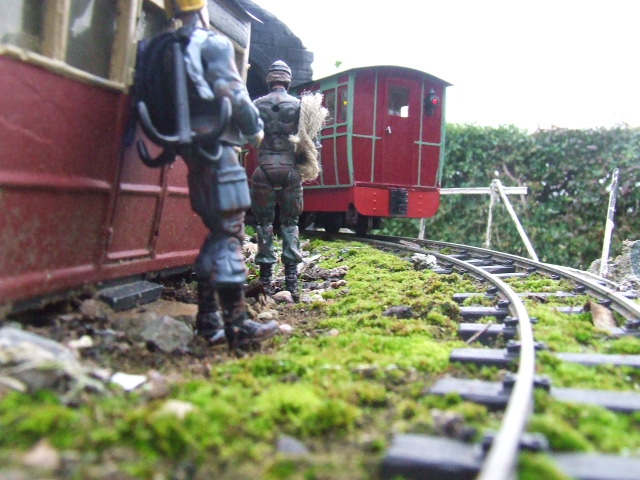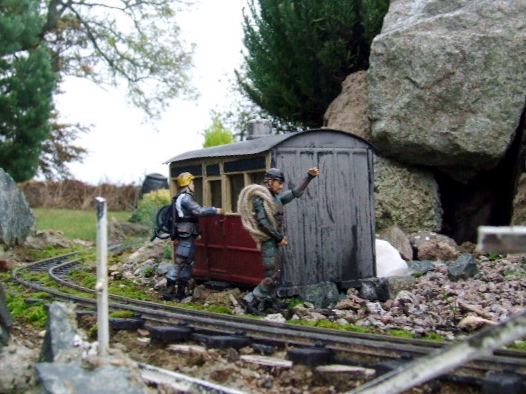 Soon they were ascending into the first part of the system, down through Adders Hole and into Cripsey Flood Swallet.
Unfortunately we haven't any photos to show you inside the cave system at this point but Trev and Slim were very excited to inform us that the EPC have finally got through the Ruggles Cave boulder ruckle and have explored an estimated 300m of walking sized streamway. A sizeable inlet enters part way down the extension, which worried them a bit!  They believe that this water is probably part of Cripsey Stream.  They had to negotiate a very nasty choke but the rewards were great when it opened out into a huge chamber with a fairly flat floor so far.  They have had to stop their explorations at that point as they came across a lot of small boulders which they will have to clear another day!  A great day for the Essex Potholing Club we are sure you will agree!