Sunday, January 15th, 2012
Casting your mind back to October (see Archive for details), you may remember that a couple of the intrepid Essex Pot-Holing Club discovered a new system of caves and had called a halt to their explorations due to some boulders that had to clear before they could get any further.  Well, Trev and Slim did go back and clear the way through.  They then made a rather amazing discovery, which we can reveal to you.  It was a very old and rather dilapidated Kerr Stuart 4415!  It had been taken down the old tunnel during the war for safe keeping and totally forgotten about!  Trev and Slim obviously didn't know what they were looking at but having called out the lads they soon got it out of there and into the workshop and here they are!
Considering how long it had been there it was in remarkably good condition as you can see.
It will need a bit of tlc and a good bit of greasing up etc but it all seems to be there.  Even Sooty the cat took to it!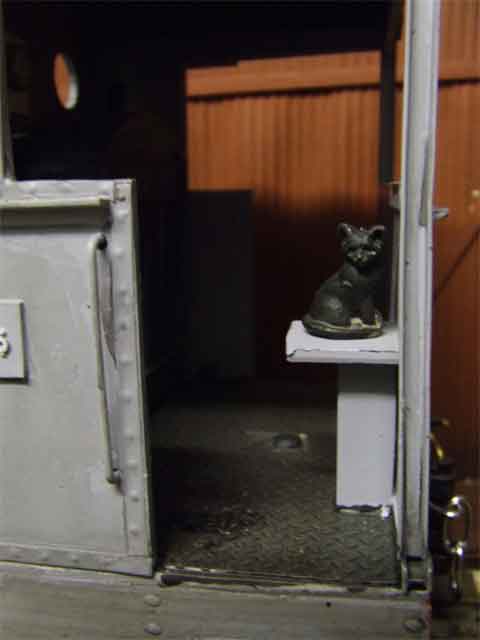 We expect to see it out and about the MPLR this summer and if you want to know more about its discovery, you will be pleased to know that Pits Productions have got it all on film!